A study shows that moving is one of the most stressful events in a person's life. Many consider it a higher stress situation than divorce. If you plan to move as a senior, there are ways for you to limit your stress and find a property to retire in. The Sarah Bernard Realty Team presents a few tips to make the process a little simpler.
Limit Your Responsibilities
Moving during retirement may be an exciting time, but it can also be a stressful one. The more you plan, the more likely you are to feel at ease during the move. Pack a suitcase with your medications, clothing, toiletries, and other necessities.
Instead of handling the move alone, you may want to hire help from senior movers. Professional movers have a variety of strategies to help you downsize and streamline the process. Movers help you transport your items from one location to the other and can help you organize, pack and unpack your belongings.
Senior moving managers have a lot of compassion for those who choose to move later in life. They have the training to handle the unique stress of a retirement move. In addition to planning your move, a moving manager may arrange estate sales, arrange storage, pick real estate agents, and more.
When hiring movers, you should choose those qualified to move large pieces of furniture. During your search, evaluate furniture moving companies, read reviews on sites like Angi, and meet with a moving company to discuss your needs. If you worry about the cost, find out if the moving company will provide a deal or credit.
Research Acceptable Properties
When looking for a home in your golden years, odds are you no longer have to think about a kid-friendly community or a large house for a growing family. Instead, you can focus time and energy on finding a home where you can age in place.
Many seniors need a home with accessible features. Look for homes already set up for your disability or where you can easily make modifications for comfortable living. An accessible home may need wide doorways, grab bars, ramps, and step-in showers.
Before you can start the purchase process, you need to know how much you can afford. Research the properties local to where you want to move to find out what you can afford. In addition to affording the home, you need to ensure that you can make adequate modifications to create a more senior-friendly living space. To calculate your budget, consider your revenue streams, estimated housing costs, down payments, and other costs associated with a new home. An affordability calculator can determine your mortgage payment based on these factors.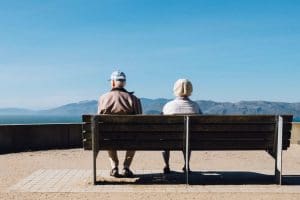 Image via Unsplash
Make Yourself at Home
No matter your age or who you are, every person experiences stress upon moving to a new place. If you move to a new area, you have more adjustments to make. It can take a year to 18 months to make a complete transition to a new location.
When it comes to feeling at home in your new place, focus on what makes you comfortable. For example, you may want to recreate familiar sights and sounds. If you have clocks that chirp every half hour, unpack them first. Try to keep to your routine. Play the music you love, light candles, and make yourself feel at home as quickly as possible.
Despite the stress associated with moving, you can feel more at ease if you hire outside help and do research to ensure you have a home you can afford and has the required accessibility options.
The Sarah Bernard Realty Team can help you find the perfect home based on your needs and lifestyle. Get in touch with us today to learn more about how we can assist you.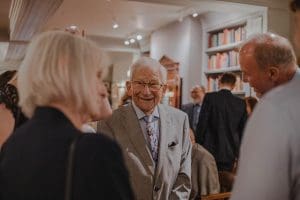 Image via Unsplash