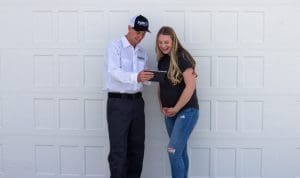 Although pest control is often regarded as an unessential service when there isn't an infestation, it is important to utilize it as soon as you are settled in your new home. Pests are active in every season, so preventative pest control is the most efficient way to ensure that they do not take over your home. This service is important for every home regardless of its age, but these are the main reasons why pest control is especially crucial for a new homeowner's first year.
Proactive Versus Reactive
The phrase "it's better to be proactive than reactive" applies to many life situations, and pest control is one of them. It is far more efficient to protect the home from pests than to wait for an infestation to occur before taking action. Pest infestations come with time-consuming tasks, including eliminating current pests, preventing future pests, repairing structural damage, and replacing any contaminated food. It is always ideal to be proactive instead of reactive with pests, especially when you are trying to settle into a new home.
Pests in Boxes
The moving process almost always involves boxes, and these containers can collect more than dust if they are left out for a long time. Many pests like to hide in and eat cardboard, so they will be attracted to a group of idle boxes. Common cardboard-loving pests include spiders, cockroaches, silverfish, beetles, and termites. If these pests travel to the new home inside the boxes, they can find hiding spots within the house and cause further problems. It's a good idea to inspect each box for pests before bringing it inside the new house.
Past Homeowners
If your new home was previously owned, there is a chance that a pest problem went unchecked in the process of selling and moving. This is especially common in the low-traffic areas of the home, such as the attic, basement, crawlspace, and garage. Wood-destroying pests are even better at hiding since they tunnel deep inside wood. If the previous owners unknowingly left spiders in the corner of the basement or a rodent family in the crawlspace, these pests will only cause you more problems if they are not controlled.
Used Furniture
Secondhand furniture is a great way to save money in a new home. Unfortunately, it also comes with the risk of a new pest problem. Every piece of furniture has nooks and crannies that make it easy for pests to hide from both the seller and buyer, and the pests can stay hidden until they explore their new home. Fabric-covered furniture is notorious for attracting pests when it's left out, and the most common ones are bed bugs, fleas, roaches, and carpet beetles. Wooden furniture can house wood-destroying pests, such as termites and carpenter ants, that can go into the house's walls. Make sure to inspect every piece of furniture before bringing it inside your new home.
Pantry Pests
Once most of the boxes are unpacked, one of the most time-consuming projects for a new homeowner is stocking the pantry with food. Unfortunately, open foods attract notorious pantry pests. These insects invade dried goods and aren't technically dangerous, but they do contaminate every food they invade. Common pantry pests include weevils, flour beetles, Indian meal moths, and sawtoothed grain beetles. Since they're small, it can be easy to miss them until they start laying eggs in the food. Their favorites include cereals, seeds, flour, nuts, spices, and pasta. In the first year, pest control services are effective in keeping insects out of your new kitchen.
Saving Money With Prevention
Pest prevention is like creating an invisible barrier around the home that pests cannot cross. For new homeowners in their first year of owning a home, it is best to receive preventative services as soon as possible. The first year in a home is a time of learning and adjusting, and one such area is discovering the pests that frequently cause trouble for this house. By receiving regularly-scheduled preventative pest control services, a new homeowner can direct their energy towards making this house a home rather than battling a pest infestation.
If you have any questions about pests, visit https://pointepestcontrol.com/