Buying a new home is a big deal! Even if you're not a first-time home buyer, if you're not super familiar with the process, you likely have a few questions to ask when buying a house. Starting with the most basic questions, like "Am I ready to buy?" to getting into the specifics of down payments and mortgage rates, we have answers to some frequently asked questions from home buyers.
Top Questions to Ask When Buying a House
Am I ready to buy?
When considering whether you're ready to buy, ask yourself these basic questions:
Have I been steadily employed for the last 2 to 3 years?
Is my current income reliable?
Do I consistently pay my bills on time?
Are my debts relatively small and manageable?
Have I saved money for a down payment?
Can I afford to pay a mortgage, taxes, utilities, and home insurance?
If you answered "yes" to all the above, then you're ready to buy!
How do you buy a house?
In the simplest of terms, here are the basic steps of buying a home:
Save for a down payment.
Get pre-approved for a mortgage.
Find a real estate agent.
Go house hunting.
Submit an offer.
Get a home inspection.
Close on your house.
How does my credit score impact my ability to buy?
Your credit score can determine whether you'll be approved by mortgage lenders and at what interest rate. The better your score, the better your chance of getting a loan with a low rate.
According to experts, a score of 620 to 640 will usually get you in the door with lenders. But to get the best rates and qualify for conventional mortgages, you'll probably need a score of at least 700 to 740 to qualify.
How much do I need for a down payment?
Other questions to ask when buying a house center around how much money is needed! A down payment on a house is a key first step in buying and owning your own home. In financial terms, a home down payment is calculated as a percentage of the total home purchase. In most cases, the remaining amount owed on a house is paid off over time via mortgage payments.
Lenders expect between 5% to 20% for a down payment. This varies depending on the lender and the loan. Lenders backed by the government can seek less, if you qualify. FHA has a program where you are only required to make a 3.5% down payment. But what about the national average? In 2016, the average home down payment was 11% according to the National Association of Realtors. Home buyers aged 35 and under, on the other hand, put down 8% on average for home down payments in the same time period.
However, it's important to note that the more you pay on a house (like meeting the 20% mark), the more it will help you in the long run. A higher percentage down payment means:
The less you'll pay for your home
The lower your mortgage loan interest rate will be
The more likely you are to get your dream home in a crowded market
You can avoid paying private mortgage insurance (PMI)
Where Do I Find a Loan?
Shop around! It's a good idea to consult with several lenders before applying formally for a loan. Every lender offers different interest rates and fees, which directly impact your future monthly mortgage payment. Find the best possible deal by consulting different avenues of obtaining a loan. These types of financial institutions, include:
mortgage brokers
credit unions
savings and loans
traditional banks
government lenders
How Do I Apply and Get Pre-Approved for a Mortgage?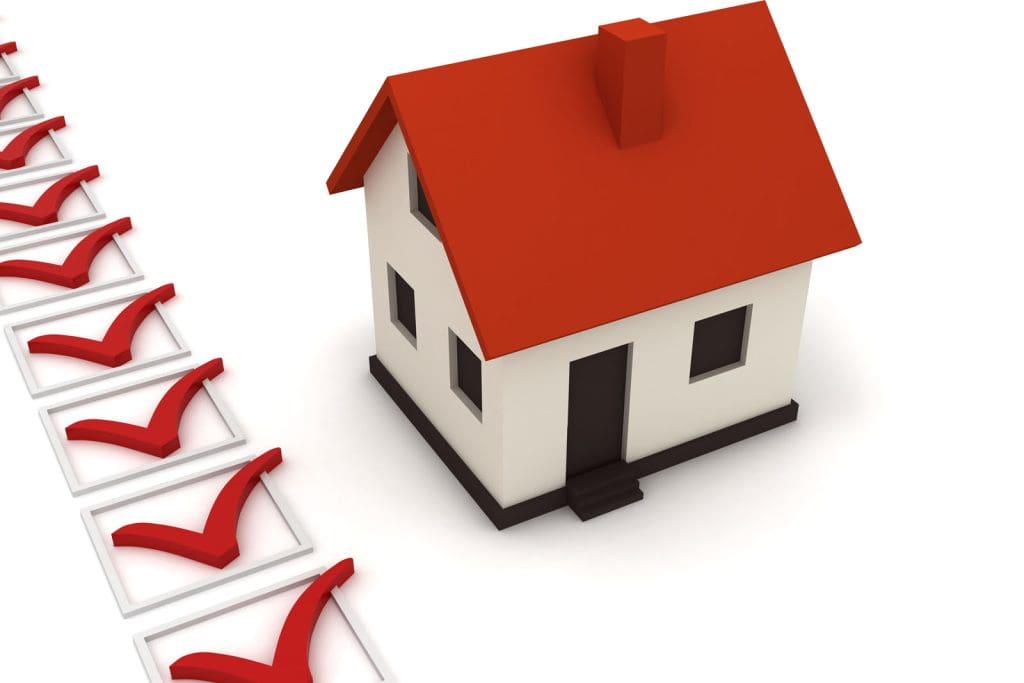 First-time homebuyers need to be prepared to show lenders a sizeable amount of documentation and paperwork. You'll need to provide everything from personal information to a lot of financial documentation. This can include:
bank statements for the past 6 months
2 years of tax statements
proof of income and a way to verify employment
documentation of all other financial assets
If you're granted a pre-approved mortgage loan, you will receive a pre-approval letter, stating that your loan will be approved once you make a purchase offer and submit the required documents as specified by your lender. However, note that mortgage pre-approval does not completely guarantee your loan will be approved and is generally only valid for 60-90 days. In a competitive housing market, a mortgage pre-approval makes you a much more attractive option to sellers.
What Are the Up-Front Costs?
You are responsible for two upfront costs when you buy a home: earnest money and the down payment. Earnest money is a small deposit that lets the seller know you're serious about buying the home. Earnest money can be anywhere from $500 to $2,000. (See "How much do I need for a down payment?" above for info about down payments.)
That may sound similar to a down payment, but it's different in that the earnest money deposit is like a promise to the home seller and a down payment is a promise to the lender.
What Happens at Closing?
Closing time means it's time to sign all the paperwork and make the home officially yours. At closing, you will be responsible for taking care of some costs, which can come up to 8% of your purchase price. These costs include:
Title insurance
Points to lower the interest rate on your mortgage
Loan origination fees
Loan application fees
Appraisal fees
Housing survey fees
Your first month of homeowner's insurance
Do I Really Need a Real Estate Agent When Buying a Home?
Having a Realtor is always recommended when buying a home.  Without one, the home buying process can be a lot more difficult than it needs to be. There are many reasons why you should have a realtor represent your best interests when buying a home. Real estate agents are essential in many ways. They are your go-to expert for:
Finding the homes that meet your criteria.
Getting in touch with sellers' agents and making appointments for you to view the homes.
Conveying your concerns about the home to the sellers' agent.
Acting as a messenger, the agent is in a better position to negotiate a discount if you have an issue with the home.
Speaking for you in tough transactions and smoothing things over to keep the buyer-seller relationship positive.
Dealing with the important contracts and conditions in order to serve your best interests.
Many people think that by foregoing the use of a real estate agent that they will save money, but keep in mind that it is unlikely for a number of reasons, many of which are eluded to above. When it comes down to it, buying a house can sometimes put you in a difficult situation in which it can really pay to have a professional on your side.
Who pays the Realtor fees when buying a home?
In most cases the seller pays the realtor fees.
If Use a Real Estate Agent, Will I have to Pay Higher Realtor Commissions?
The short answer is no. A seller pays a negotiated commission to the listing agent. At closing, if both the seller and the buyer have realtors, that commission is typically split evenly between the two parties. If you, the buyer, don't have a realtor, the seller's realtor will get the entire commission. So, there's no reason not to have a realtor who will be representing you as the buyer, instead of relying on the seller's agent who has a fiduciary responsibility only to the seller.
What Are the Tax Benefits of Owning a Home?
While there are more potential tax benefits of owning a home depending on your situation, some of the biggest benefits include:
Deducting your mortgage interest on your taxes.
Deducting the interest on a home equity loan or home equity line of credit.
Deducting state and local property taxes on your federal tax return.
What is a Seller Assist?
When the seller of the home contributes toward the closing costs, that is considered a seller assist. A seller assist is a feature of many loan programs that is used to help a buyer pay for a portion of their closing costs. It becomes a debit to the seller and a credit to the buyer at the closing table. The buyer can ask for either a partial or a full seller assist when an offer on a home is made. The seller may or may not agree to help the buyer in this way, so keep in mind this is a negotiable point in an offer.
It's Easy to Start Your Search With Us
Do you have other questions to ask when buying a house? We want to welcome you to your next perfect home! If you are searching for a St. Louis home, luxury estate, or an Innsbrook Resort home for sale, the Sarah Bernard Realty Team can help you do more than just pinpoint houses to view – we can help you find the perfect home that inspires you and exceeds your dreams. From our first conversation to long after your closing, we will be your go-to resource for anything home related.
Go ahead – contact the Sarah Bernard Realty Team today for your complimentary consultation and see how easy and enjoyable buying your next home can be. Or, give us a call at 314-780-9070.