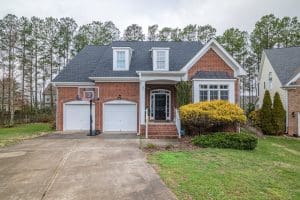 Real estate ownership can help you earn income and build wealth. It can also give you a sense of security and an edge against inflation.
In today's digital era, an impressive 47% of home buyers begin their journey online before even connecting with a real estate agent. More important than ever is understanding the real estate basics and how to navigate through the home-buying process.
Whether you're a first-time home buyer or a seasoned investor, there's always more to learn. In this guide, we'll cover some of these basics. Read on.
How Different Generations Look at Real Estate Differently
First-time home ownership in the United States is typically around age 33. Many people of certain generations don't feel they'll ever be able to afford a real estate investment. Since baby boomers accumulate much wealth, they're more likely to own homes than younger generations.
Gen Xers are less likely to own homes than baby boomers and are more likely to rent. Millennials are the first generation to come of age in the digital age, and they're more likely to delay homeownership and focus on affordability and flexibility. Gen Z is still coming of age, but they already show signs of wanting urban living and caring about climate change.
Importance of Saving to Purchase a House
One of the most important things home buyers can do when preparing to buy a house is save for a down payment. A down payment is the portion of the purchase price of a home paid in cash. The larger the down payment, the lower the monthly mortgage payments.
In addition to saving for a down payment, factor in the other costs of home ownership. Setting aside 28-30% of your monthly income for these costs is a good idea. The cash will help ensure you can afford your monthly payments and have money left over for other expenses.
Seeing What's Out There
When you're thinking about buying a home, it's a good idea to start by getting a feel for the real estate in Missouri. Look at homes that are currently for sale and get a sense of the prices and what's available. You should also make a list of your wants and needs.
Discover insights into homeownership in Sarah Bernard's recent interview and discussion on Fox 2.
Rent vs. Buying
The decision of whether to rent or buy a home is a personal one. You should consider your financial situation, lifestyle, and long-term goals. For instance, if you will be in a community for less than three years, it makes more sense to rent instead of buy.
Either way, check with a real estate agent because current market conditions could change. With renting, you have more flexibility and won't worry about repairs or maintenance. Buying lets you build equity, customize the space to your liking and enjoy more privacy than renting.
Uncover More Real Estate Basics Today
Real estate can be a complex market, but it can be very rewarding. By understanding real estate basics, you can increase your chances of success in the market. We hope this article has been informative and helpful.
If you'd like to buy or sell real estate in St. Louis or St. Charles counties, let the Sarah Bernard team help you find the right property for you! Their team offers personalized services for each client. Get in touch and let us help you meet your real estate goals.