Looking to buy a home in St. Louis, MO? In August 2023, 7,184 Missouri homes were sold at a median price of $259,950, up 6.1% compared to the previous year.
Before you commit, you need to ensure you're getting the right property at the right price. This requires proper planning and preparation.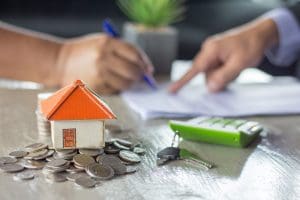 Here are the first steps you need to take when preparing to buy a home.
Assess Your Financial Health
The first step is to evaluate your financial situation to determine if you are ready to buy a house. Start by looking at your personal finances.
If you have a low credit score, consider improving it before getting a mortgage. A higher credit score can mean significantly lower monthly payments on your mortgage.
Next, pay off your debt. If you cannot settle all your debt, at least avoid racking it up. Owing large sums of money to banks and other lenders can be a strong indicator of poor financial health. Additionally, you should save enough money to achieve your current and future financial goals.
Finally, you need adequate insurance coverage to cater to personal accidents and medical expenses that may affect your financial well-being in the future. Don't start giving sellers home-buying signals before getting your financial house in order.
Know What's Going On With the Local Housing Market
Not all real estate is created equal. Before choosing to live in St. Louis, do thorough research on housing market trends in your local area. Review current listings and recently sold homes to get a sense of prices, rent, interest rates, buyer demand, and investor confidence.
Gaining relevant knowledge of the St. Louis real estate market will allow you to assess current home listings objectively, highlighting their major selling points and potential drawbacks.
Find the Right Home
Consider your current and future lifestyle needs and create a list of must-haves for your home. The list should not only cover the size and location of the home but also all desired features and amenities.
The right home should also match your home shopping budget. Beyond the asking price of the property, investigate any tax incentives or other special programs you may qualify for in your area. Such financial incentives often make it easier to afford a home.
Before getting pre-approved for financing, research home mortgage lenders and compare rates to get the best deal. Ask your realtor about the mortgage lenders they recommend. Our team can introduce you to several mortgage companies that will best suit your needs without you becoming overwhelmed.
Hone Your Negotiation Skills
Every seller wants to make the most money from the sale of their property. When you work with our team for buying and selling your home, we will negotiate the best prices for you. We've negotiated homes over the asking price time and time again for our clients.
Preparing to Buy a Home? Ask the Experts for Help
Buying a home is a huge personal responsibility, and it requires significant financial investment. However, it can result in massive returns on investment.
At Sarah Bernard Realty Team, we have the knowledge, expertise, and experience needed to ensure your home-buying process goes smoothly.
If you need professional advice or help with preparing to buy a home, get in touch today.