Meet Your

Sarah Bernard Realty Team
The Team Approach
St. Louis Real Estate with a Personal Touch
Are you selling or buying and want to be sure you're choosing a Realtor who "gets you" and will be there every step of the way? How about a whole team that's dedicated to you?
When we work with you to sell or buy your primary home, vacation home, or investment property in the St. Louis market or Innsbrook Resort, you get an entire marketing team and a full-time, full-service partner in your real estate endeavor.
You'll enjoy the benefits of licensed Realtors, marketing specialists, second-home specialists, and buyers' specialists; vacation rental specialists, concierge services, and expert administrative support – all here for you. Phone calls get returned, emails get answered, texts get replies. Fast. That's the benefit of our team approach. We are here for you and want to help facilitate your real estate transaction with ease.
Choose a team member below to view their bio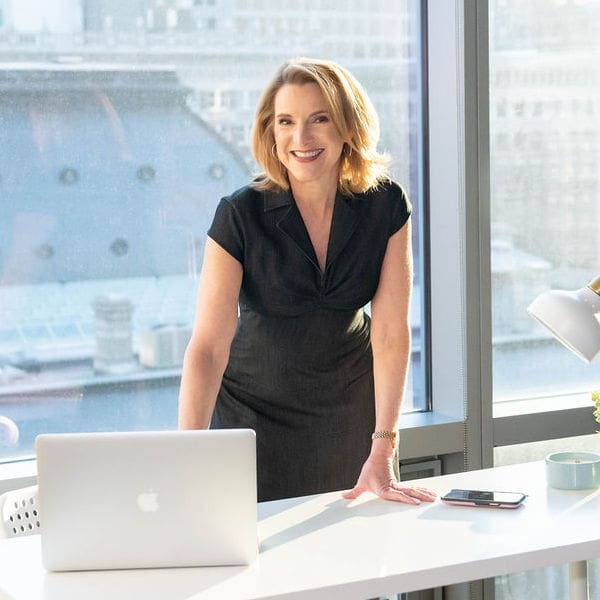 Sarah Bernard Team Leader & Listing Agent
MBA, Realtor®, Certified Luxury Home Expert
Sarah is a nationally-certified luxury home expert with the International Luxury Home Institute. Sarah is a St. Louis native who knows the area intricately; she will guide you through the selling and buying process with professionalism and ease. Known for providing exceptional client care and professional service, she also brings a superior marketing and business background to every real estate transaction.
Sarah's successful real estate and property management business, along with her Executive MBA from Washington University and her established sales and marketing career, give her unique skills and a comprehensive view of the St. Louis marketplace. Sarah was named "Rookie of the Year" by the Women's Council of Realtors after her first year in real estate and has continued to build on what she feels is a unique attribute in the real estate market – treating it like a business with professionalism and personal service.
Sarah is also the host of STL LIVE, a weekly television show that features interviews with the movers and shakers of the St. Louis community. In addition, she is a real estate coach for Workman Success Systems and is a Member-At-Large of the National Association of Realtors' Resort and Second Home Real Estate Committee.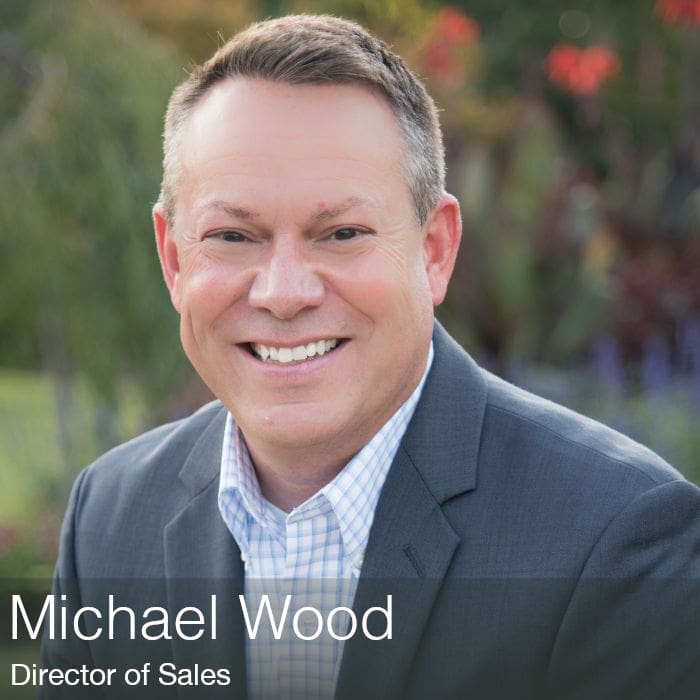 Michael Wood
Realtor®, Broker
Michael Wood is a full-time licensed Realtor and Broker. His real estate career began in 2015 with deep roots in the St. Louis area as a lifelong resident.
His hands-on expertise in the home buying and selling process adds to the expansive knowledge base of the Sarah Bernard Realty Team.
"St. Louis has so much to offer and I enjoy the opportunity to help others find their ideal home in our community. As a full-time Realtor, I am happy to work with such a diverse group of clients. I pride myself on hard work and I am dedicated to helping those clients find their dream homes." stated Michael.
In his role, as the Director of Sales, Michael's 25 years of experience managing and servicing clients establishes a strong foundation to grow the Sarah Bernard Realty Team. He is looking forward to providing coaching, training, and resource guidance to new and seasoned agents alike.
Michael is proud to be a lifelong St. Louis resident born and raised in Southwest St. Louis County. Currently, Michael resides in Fenton with his family. Michael is an avid sports fan and enjoys traveling.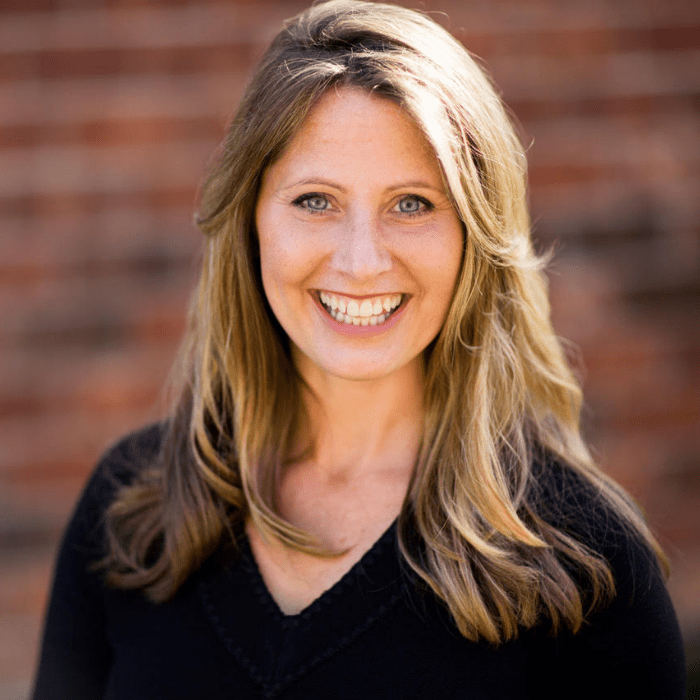 Angie Denson
Real Estate Advisor
Realtor®, Accredited Buyer Representative
Angie Denson has been buying, selling, and renovating homes for nearly a decade. Her design skills as well as connections with dedicated contractors in the St. Louis area are a significant benefit to any of our clients seeking to purchase a home. You'll appreciate Angie's top notch negotiating expertise when she assists you with your purchase.
Angie comes from a family with rich experience in building and renovating homes and says real estate has always been in her blood. Angie is devoted to helping buyers with their homeownership journey. Her business is built on strong relationships and her clients appreciate her dedication, professionalism, and willingness to go the extra mile. Feel free to reach out to her for a complimentary consultation.
In her spare time, Angie enjoys time with her two college age daughters and loves to travel and explore St. Louis.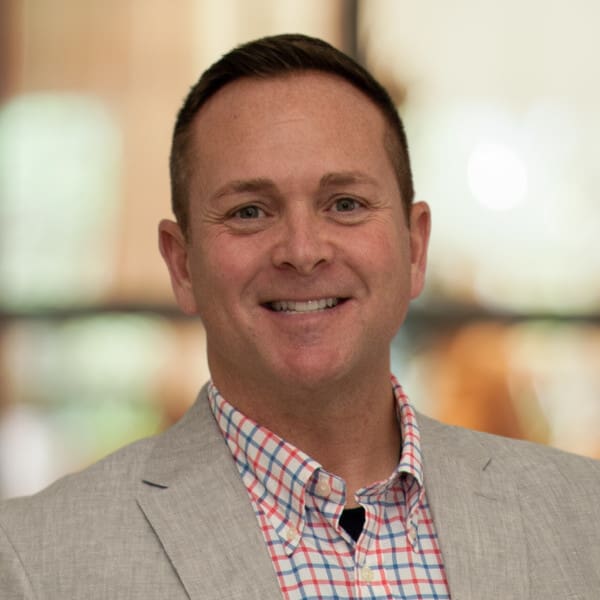 Patrick Angevine
Realtor®, Buyers Specialist
Patrick Angevine, Licensed Realtor, is a Buyer Specialist on the Sarah Bernard Team. As a native St Louisan, Patrick knows the metropolitan area inside and out.  Patrick resides with his family in Southwest County, where he has lived for nearly 2 decades.
Prior to real estate, Patrick worked for 9 years with TWA and American Airlines as a flight attendant and got his feet wet in real estate working for a local mortgage company. With his attention to detail, personal service, and winning personality, you'll enjoy every moment with Patrick as your realtor.
Patrick is creative, hard-working, and loves problem-solving, which gives him an advantage as a real estate agent. His positive attitude, drive, exceptional customer service & great communication skills help ensure his clients' home-buying dreams will become a reality.
On the fun side, Patrick has a passion for traveling and has traveled the world. His favorite beach destination is the Turks & Caicos Islands and his favorite mountain destination is Switzerland. Patrick also loves exploring the many local restaurants and area attractions St. Louis offers. Don't forget to ask him for his recommendation for your date night dinner!
patrick@sarahbernardrealestate.com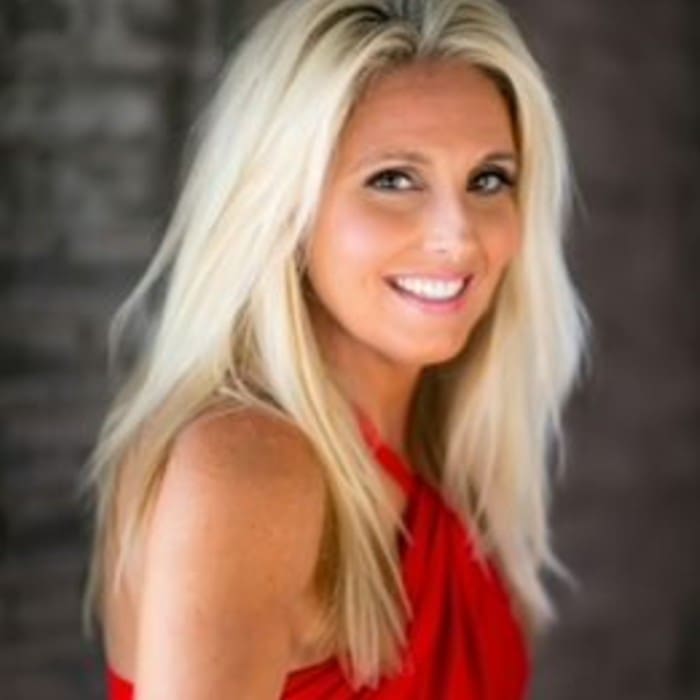 Karen Kelly
Realtor®, Seller Specialist
Karen Kelly is a hometown girl whose love of St. Louis led her to real estate after spending 25 years in every facet of the media industry (from behind the mic to leading and managing a sales team at companies including KMOX and publisher of Town & Style Magazine). Her passion to share all our city has to offer made The Red Key Sarah Bernard Team the only choice for Karen's career in real estate.
Karen thrives in the fast paced environment of real estate and loves helping people achieve their home selling goals. Karen specializes in helping sellers all over her favorite city. She has a special place in her heart for first responders, front line workers, military and teachers because we need to take care of those that take care of us!
Karen lives in Clayton and in her free time loves to connect people, cheer on her local teams and support all of the arts and entertainment that St Louis has to offer.
karenkelly@sarahbernardrealestate.com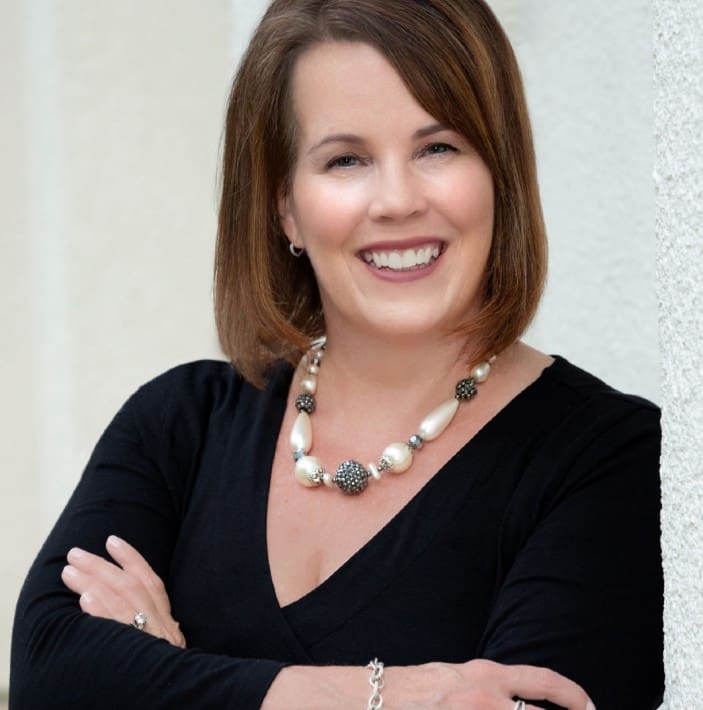 Amy Berra
Real Estate Advisor
Realtor®, Accredited Buyer Representative, Senior Real Estate Specialist
Amy Berra is a native St Louisan, having grown up in Kirkwood — to Amy, life was all about the Farmer's Market and the quaint downtown. After moving to the City of St Louis, she enjoyed Saturday mornings in Tower Grove Park with free yoga and brunch afterwards on South Grand.
Prior to selling real estate, Amy had a 15 year career in the building supply industry working closely with contractors, developers, and rehabbers. Her business revolved around the historic renovations going on in the city where she became an expert in the Historic Tax Credit requirements.
Today, she and her husband, Joe rehab homes and rental properties. As a realtor, Amy has an eye for detail and relentless energy. She loves to help individuals and families buy their most important physical investment—their home.
amy@sarahbernardrealestate.com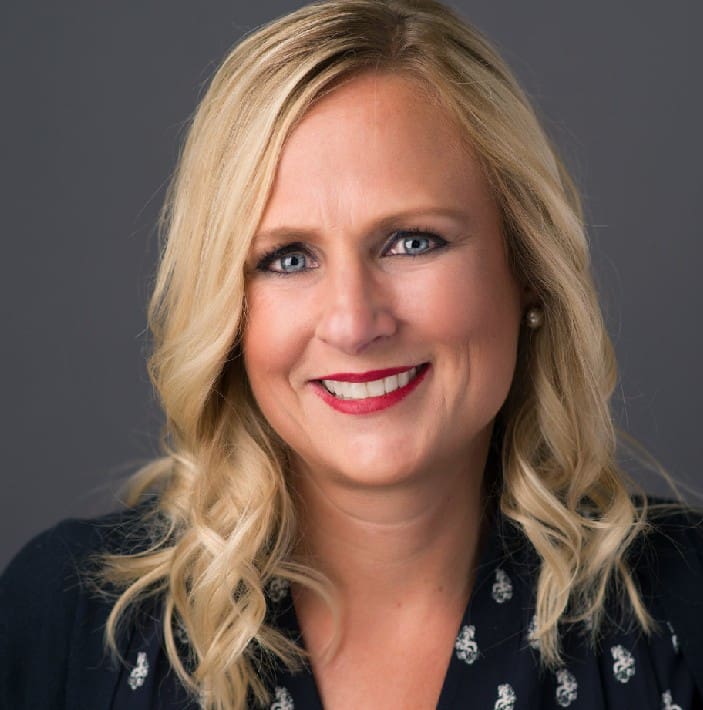 Kristy Flood
Real Estate Advisor
Realtor®, Seller Specialist
Kristy Flood, a native St Louisan, has been a licensed realtor since 2015. Prior to joining Red Key, she was in outside sales and management. Kristy joined the Sarah Bernard Team because customer service is at the heart of everything she does!
Kristy loves meeting new people and helping others succeed both personally and professionally. She has a great eye for real estate and knows the tricks to getting a home sold quickly for top dollar.
In her free time, Kristy enjoys traveling, watching her kids play sports and spending time with friends and family. Kristy currently lives in Weldon Spring with her husband and two of their four children.
kristy@sarahbernardrealestate.com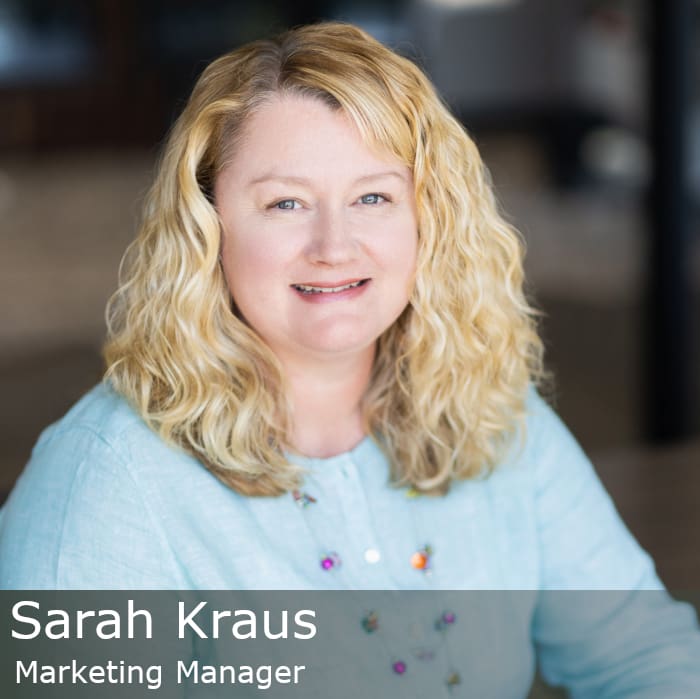 Sarah Kraus
Marketing Manager
Sarah Kraus is the Marketing Manager for the Sarah Bernard Realty Team. She works with our team and our clients to market our real estate properties as well as our vacation rentals. Sarah ensures our clients receive and benefit from the most up-to-date information and marketing strategies and tactics in this ever changing market of digital, social and print media. Additionally, Sarah works closely with our entire team of business professionals and real estate advisors to create and generate personalized content to connect our clients and community alike.
Sarah graduated from the University of Iowa with a degree in Journalism. In her free time, Sarah enjoys spending time with family and friends. She is a wife and a mother to three children and lives in St Charles County. If Sarah is not at a youth sporting event, you can find her enjoying the sights and sounds of St. Louis.
marketing@sarahbernardrealestate.com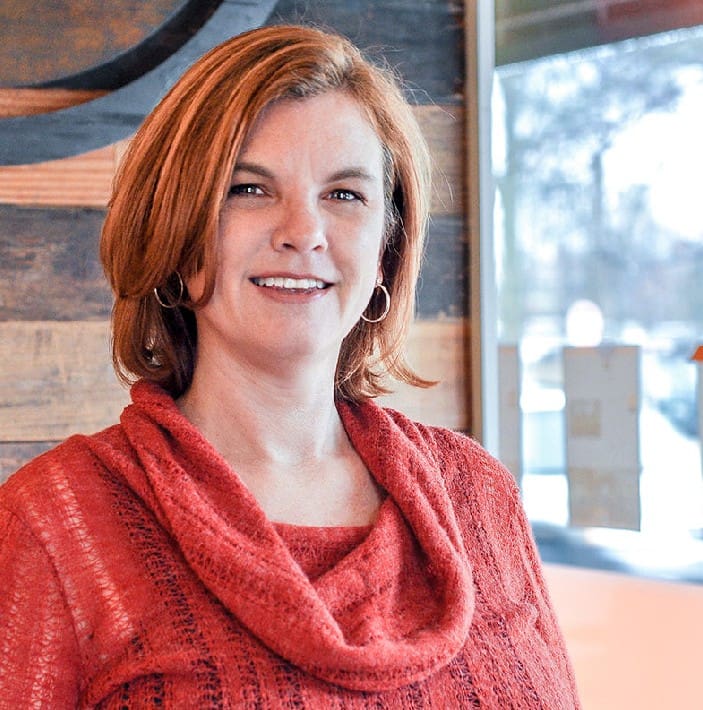 Karen Goodman Business Development Manager
Karen has worked in the St Louis area as a full-time licensed real estate agent for 18 years, helping her clients who have bought and sold hundreds of homes in the St. Louis area. Karen began her real estate career working with corporate employees relocating to St. Louis and then shifted to listing homes for sellers during the worst housing market in history. Through the ups and downs of the market, Karen has always made her clients needs her first and top priority.
Karen joined the Sarah Bernard Team when she was ready to shift her real estate role to focus on business development. Karen provides marketing support for the team with a special focus on her extensive client list.
Outside of real estate, Karen is active in the dog rescue community. She has fostered over 40 dogs personally and has 3 rescued dogs of her own. She also has purchased a vacation rental in the North Carolina Mountains with plans to add more short-term rental properties to her portfolio… all of which will be dog friendly with fenced yards, of course.
karen@sarahbernardrealestate.com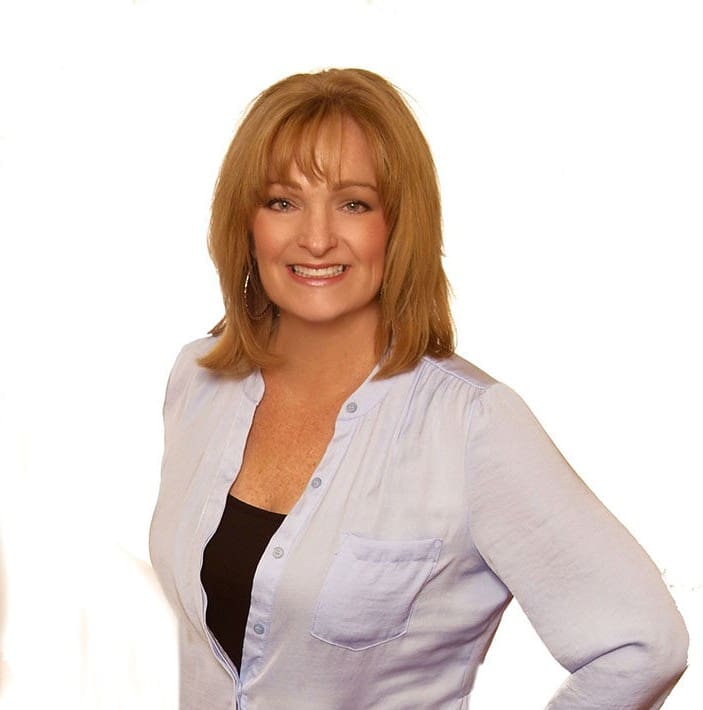 Shana Karls Transaction Coordinator
Shana Karls, Transaction Manager, is a valued member of the Sarah Bernard Realty Team. Shana serves as the closing coordinator for all transactions and steps in as soon as a contract is signed and accepted, both on the buying and the selling side. Shana's invaluable role is to ensure a smooth and successful closing, working closely with the dedicated team realtor for each transaction, as well as with the title company and any outside repair companies.
She has been in the real estate industry for over 20 years, working in all aspects of the business including lending, sales, and title work. With depth of knowledge in these fields, Shana is very well equipped to handle every side of a transaction from contract-to-close.
The real estate process requires detailed work and extreme attention to timelines. Plus, selling and buying real estate often happens during times of important transitions in our clients' lives. Shana, with her good-natured and calming personality, keeps everyone on track and stress-free during the crucial timeframe between accepted contract and closing.
klosingkonnection@gmail.com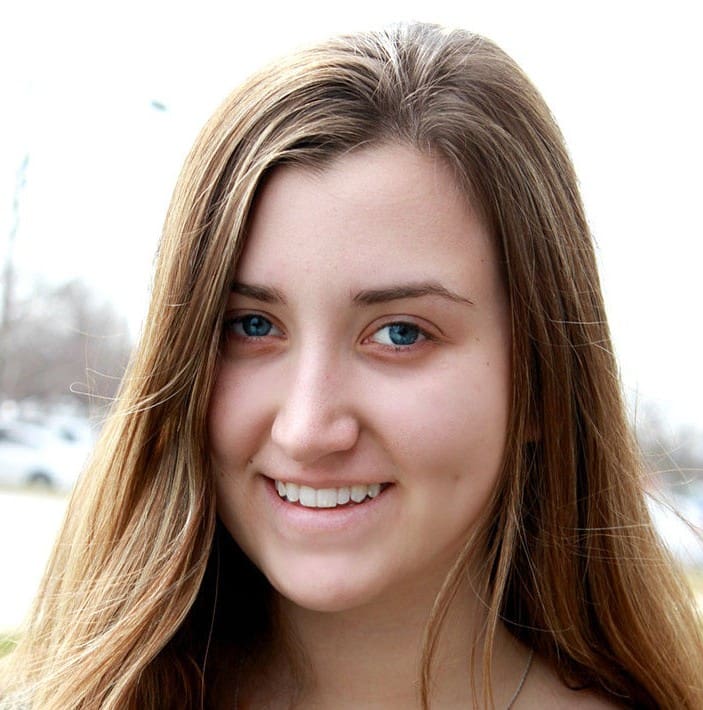 Maddie Osborne Intern & Data Master
Maddie Osborne has been a valuable part of our team since her sophomore year of high school. She assists with data analysis of our business and provides behind-the-scenes marketing support. Maddie now attends St. Louis University with a focus on Real Estate and Business. Maddie is calm, cool and collected – perfect for a busy real estate office.
sbrealty.maddie@gmail.com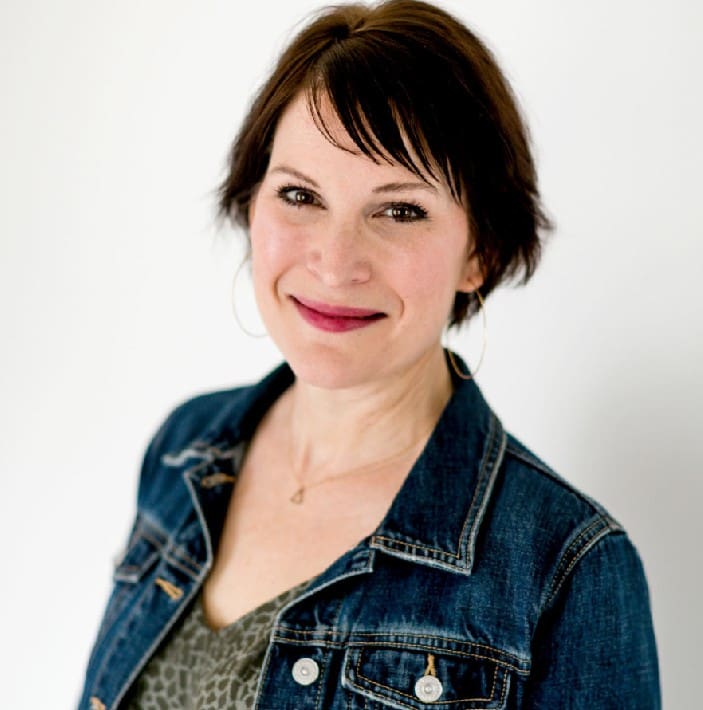 Ellen Schaeffer Marketing & Customer Experience Manager
Ellen's background in community relations and customer-centered marketing ensures that she is well suited to provide the best experience for our chalet guests and members. She looks forward to building partnerships with area businesses and creating one-of-a-kind vacations. She values open communication and trust that build loyalty among our guests, making Sarah Bernard Chalets their top choice for rest, relaxation, and enjoying the outdoors. Innsbrook is a favorite destination of her family, and she appreciates any opportunity to share her love of Innsbrook with others.
In her spare time, Ellen loves to travel and all outdoor adventures, especially hiking and backpacking.
ellen@sarahbernardrealestate.com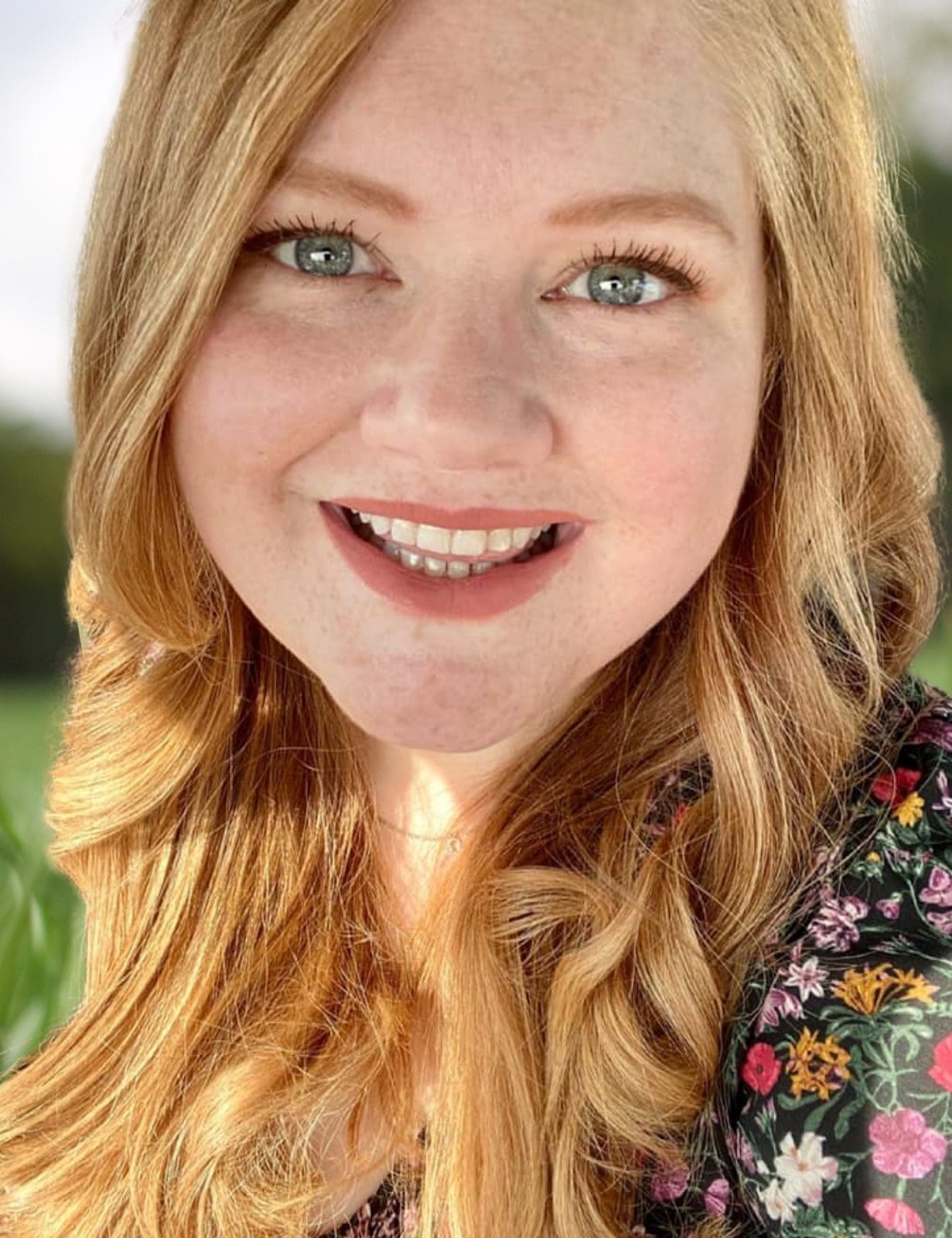 Elizabeth Flora
Marketing Manager
Elizabeth Flora is the Marketing Manager for Sarah Bernard Real Estate. She assists our team and our sellers with providing dedicated and professional marketing campaigns for our listings. Elizabeth was born and raised in Louisiana before moving to California and eventually to St. Louis. She has a degree in Mass Communications with an emphasis in Public Relations along with a Certificate in Digital Marketing from UC Berkeley. Elizabeth has worked in Marketing and Events for over 15 years with industry experience in Casino Gaming, Sports, and Real Estate.
Elizabeth loves to spend time with her husband and 4 pets. She loves travelling, going on adventures, binge-watching Netflix, and being with her friends and family. She loves everything about St Louis and enjoys exploring all of our communities. We are currently converting her into a Cardinals and Blues fan, which thankfully doesn't conflict with her love for the New Orleans Saints.
elizabeth@sarahbernardrealestate.com
Named a Top Workplace by our agents via the St. Louis Post-Dispatch, we are proud to attract top producing agents who are committed to their clients and the community in which we all live and work.
Jill Butler, Founder of Red Key Realty Leaders
Our Mission
Clients Come First
The Sarah Bernard Realty Team and the RedKey Realty Leaders' philosophy is simple: clients come first through loving service. We pledge to be in constant communication with our clients, keeping them fully informed throughout the entire buying and selling process. Our team believes that if you're not left with an amazing experience and a home that inspires you, we haven't done our job. We don't measure success through achievements or awards but through client satisfaction. Contact us today for your no-obligation complimentary consultation. 314-780-9070